Welcome to the PARC 21 Residence Online Sale portal!
From September 23 (Thursday) to October 3 (Sunday), you can secure a guaranteed 12% discount from PARC 21 Residence
The discount is applicable on PARC 21 units listed under "Available units". Simply register for an account, pay the nominal booking fee, and we'll connect you with an agent working with PARC 21!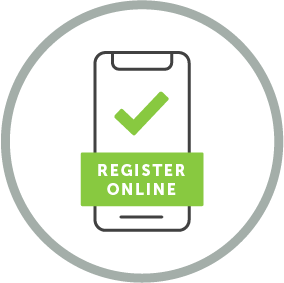 Register to participate in the event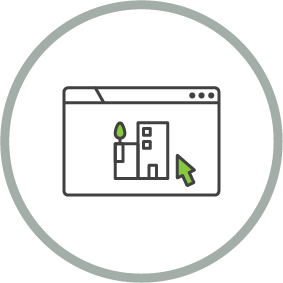 Browse through PARC 21 units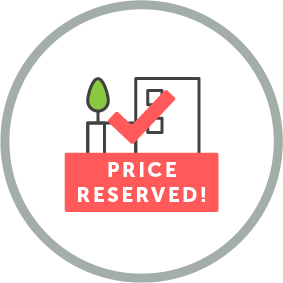 Submit a reservation to secure the discount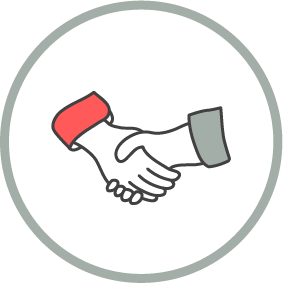 Meet the agent to close the deal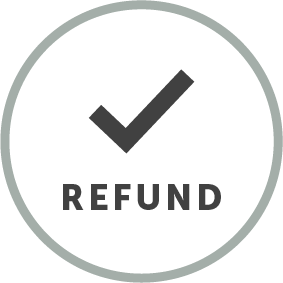 If you don't buy, we will refund you the reservation fee
How do you reserve a discount online?
To secure a discount from PARC 21, click on the "Reserve Discounts" button, fill in your contact details and pay a fully refundable $50 reservation fee. As a one stop solution, we can also refer you to a bank or insurance company to service your needs better.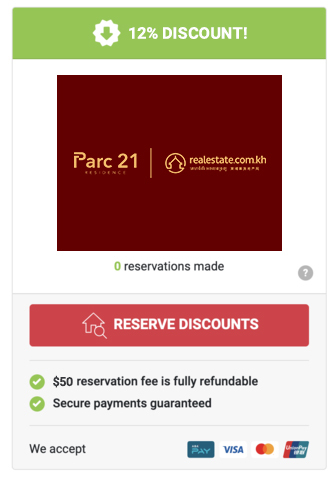 What will happen after reserving a discount online?
After you complete the reservation process, Realestate.com.kh or FazWaz Cambodia (PARC 21's exclusive sales partner) will contact you to further introduce you to the project, from there you can ask the questions you have about the project and decide on purchasing a unit from PARC 21.
Once you have decided to go ahead with your purchase, the developer will apply the discount you have secured during the event.
What happens if more than one reservation has been made on the same property?
Preference will be given to reservations based on the order they are received. For example, if the first person that made a reservation does not buy the property, the second person that made a reservation will be next in line. A maximum of 4 reservations can be made for any single property. All reservations that do not proceed to a purchase will be fully refunded. Additionally, Realestate.com.kh will help all buyers find a similar property at a similar price point after the event.
How does the fully refundable reservation fee work?
The $50 reservation fee will be deducted from the cost of the property at the point of purchase.
If you do not buy a property, then you can request a 100% refund if you:
Have not bought a property with that development/resale property
Ask for a refund within 14 days after the property sale event ends in written to info@realestate.com.kh requesting for a refund